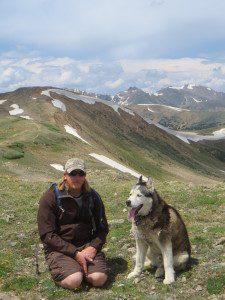 Shawn Horsman was raised in Rochester, Minnesota and started working as a sheet metal fabricator (tinner) at a HVAC company when he was sixteen. There he ran the shop and was in charge of fabricating duct-work. When he graduated from high school, Shawn headed out to beautiful Colorado where he got his start as a seamless gutter installer. Loving the outdoors Shawn realized he wanted to be working outside so installing gutters was a great fit!
After a few years of installing miles of seamless gutter, Shawn was ready for a change and found a job working at a commercial sheet metal/roofing company. There he worked on multimillion-dollar projects installing and fabricating architectural sheet metal as well as all styles of gutter (box, half round, inlaid, copper, and more). He worked his way up to a foreman, running a crew of seven, and learned as much as he could about sheet metal. He soon realized that with his experience and dedication becoming his own boss would be his next great adventure.
Since 2006, Shawn has been running a successful gutter and sheet metal company out of Golden, Colorado. With 15+years of experience, you will find Horsman Seamless Gutters to provide the best workmanship and highest quality in Colorado!